Professional and flexible
Your partner for professional window cleaning
Specialised cleaning of your windows
We make use of eco-friendly equipment and are entirely flexible in the implementation.
Clean glass ensures a professional appearance; a representative first impression for visitors of your building, whether it is about the exterior of the building or glass in the indoor spaces. RSB can arrange it for you.
We are certified and deliver the best quality. With all more than 30 years of experience in window cleaning, we guarantee you the best techniques.
For RSB Facility Services any location is suitable. From great heights to spaces that are difficult to reach. A factory, school or a building that is difficult to reach, such as next to railways or water. Being in control of all facets of specialised window cleaning and many years of knowledge and skills, we are able to successfully take on window cleaning projects.
Our specialists will visit in advance, to assess the best way to take on the job, so we can also advise you before we start. You may expect expert advice from us, which we feel should be part of our service.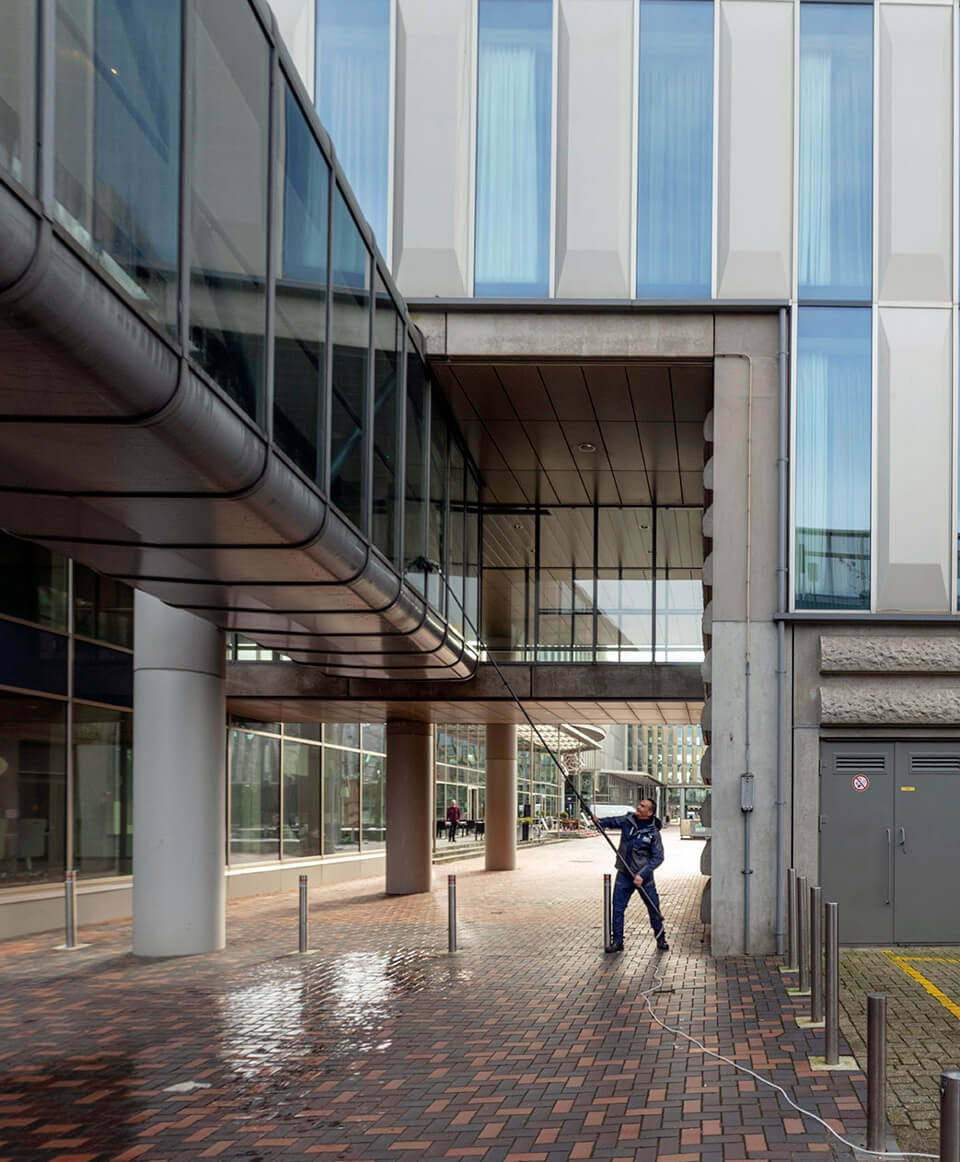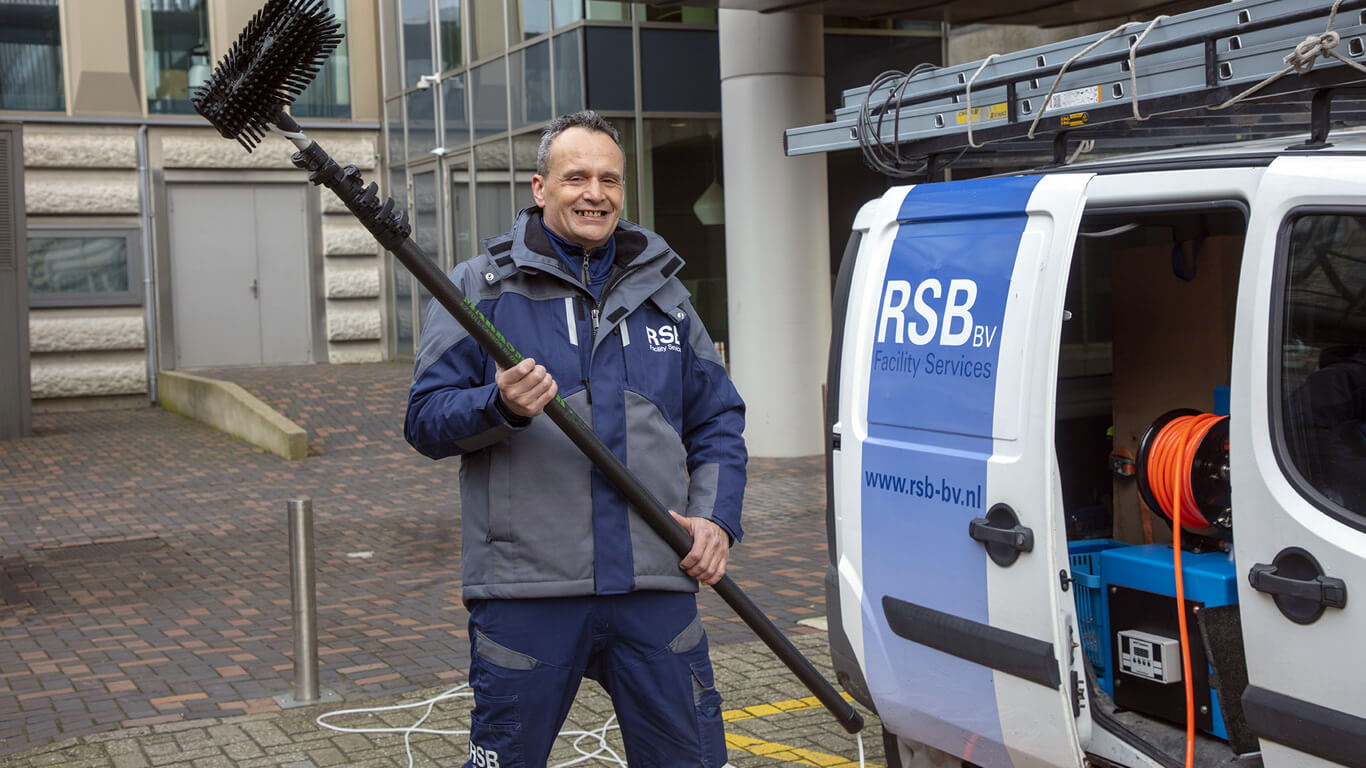 RSB Facility Services sees to customisation
Professionally cleaned glass has an added value. We know that like no one else.
From supermarket branches with dozens of square metres to buildings with 10,000+ square metres. Our experience with different types of buildings ensures this will be easy as pie. Our specialists are active across the country, allowing us to make national projects possible.
Professional window cleaning demands safe, efficient and innovative implementation of the activities. We offer both periodic and one-off cleaning of all your glassware.
Every building differs from another, just as the wishes for window cleaning. We will be happy to discuss things with you, so we can come up with a bespoke plan.
Window cleaning with reliable price/quality ratio
At RSB Facility Services, we work with reliable specialists in the area of window cleaning. Personal and flexible.
Since RSB Facility Services employs window cleaners who have all the eco-friendly equipment, as well as the know-how and training, we can always guarantee the quality of our window cleaning. This in combination with an inventory of the risks and evaluation and the coordination of your wishes, sees to a quotation with an optimal price/quality ratio.
Our window cleaners are flexible in the implementation and prefer a personal approach. We prefer to visit the same employers multiple times, to be able to optimally perform the projects and guarantee personal contact. All our employers are unique and important to us.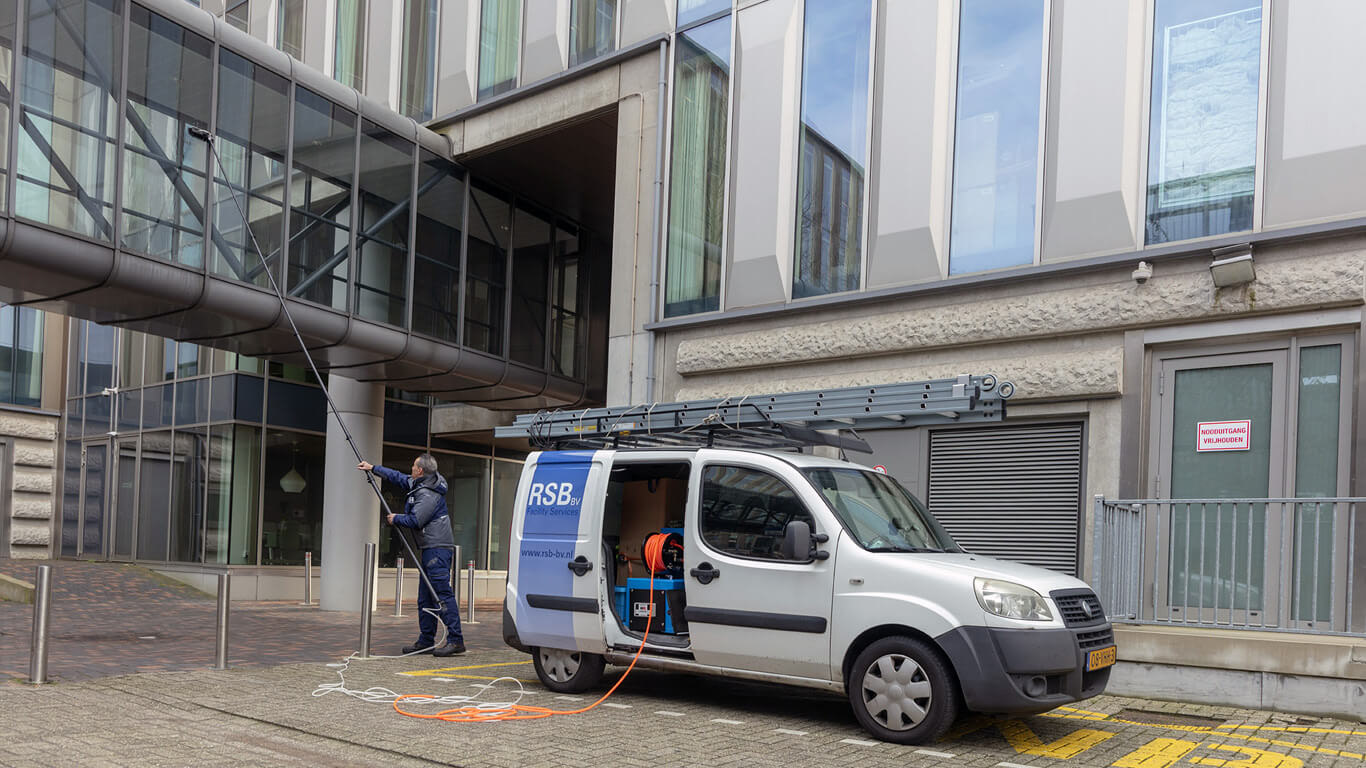 Looking for a different service for your office?
In addition to cleaning services, we also offer window cleaning, caretaker services and reception services.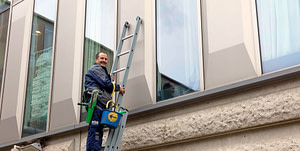 Professional and flexible Your partner for professional window cleaning Cleaning in accordance with the best techniques Flexible implementation From great heights to spaces that are
Read more »