Façade cleaning and façade ­protection
Performed by real professionals
Your partner for façade cleaning and façade protection
Specialised cleaning and protection of your façades
Cleaning and protection of façades strongly contributes to the appearance of your building and thus your company.
A neat appearance of the façades of your building serves as a genuine showpiece for visitors of your locations, but also contributes to the durability of the building. Ensuring proper cleaning, but also protection of your façades is therefore a major and important part of the maintenance plan of your building. It strongly contributes to the value.
Façade cleaning is defined by us as the removal of scale or pollution from your façade. But also the removal of graffiti is among the possibilities.
For RSB Facility Services, façade cleaning and façade protection has been our specialism for many years and we have done it form numerous employers. From cultural heritage, monumental inner cities (e.g. Utrecht, Amsterdam, Rotterdam, Maastricht and The Hague) to hypermodern office buildings and factory complexes.
We are proud of the great projects that we have executed.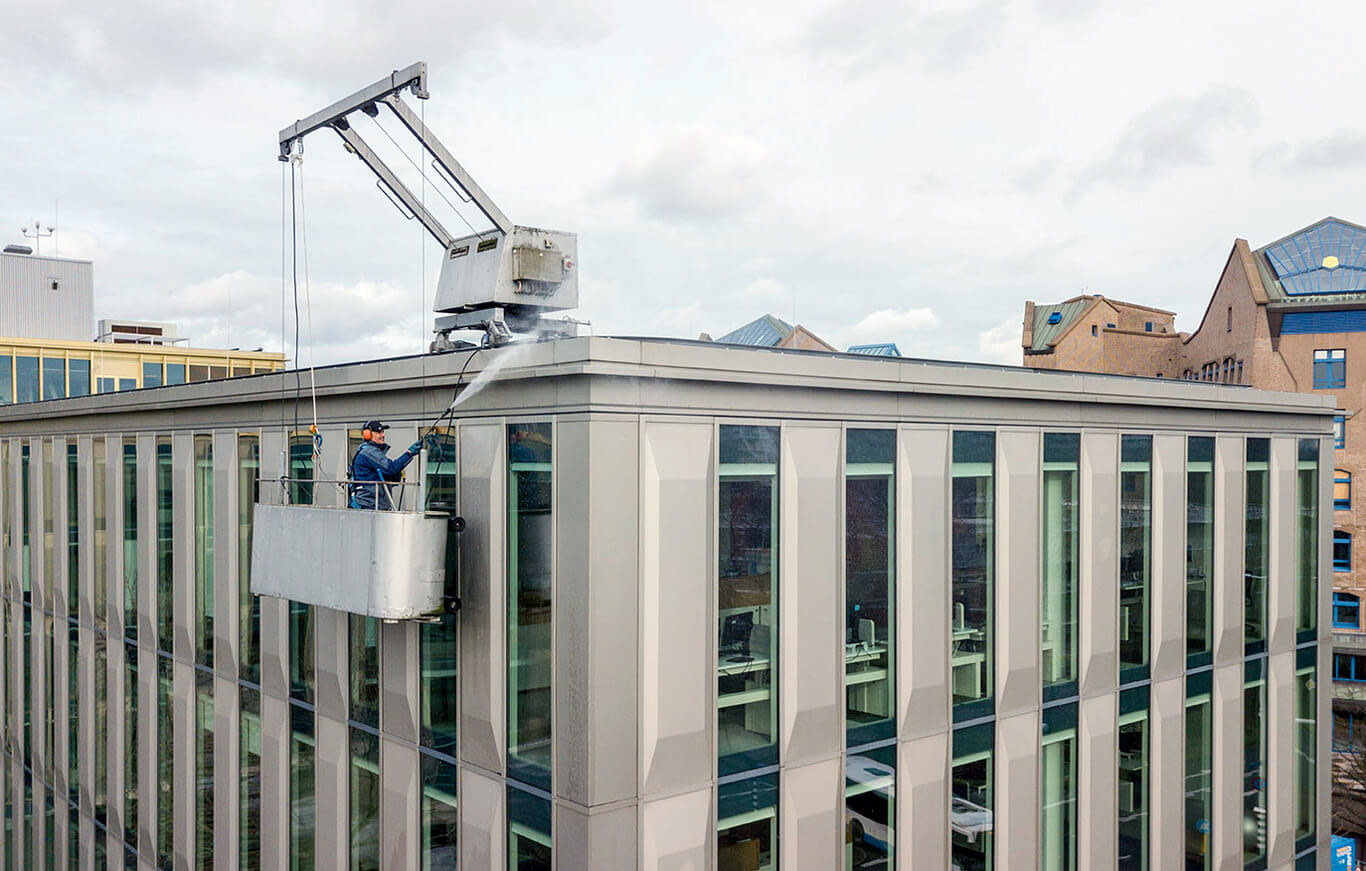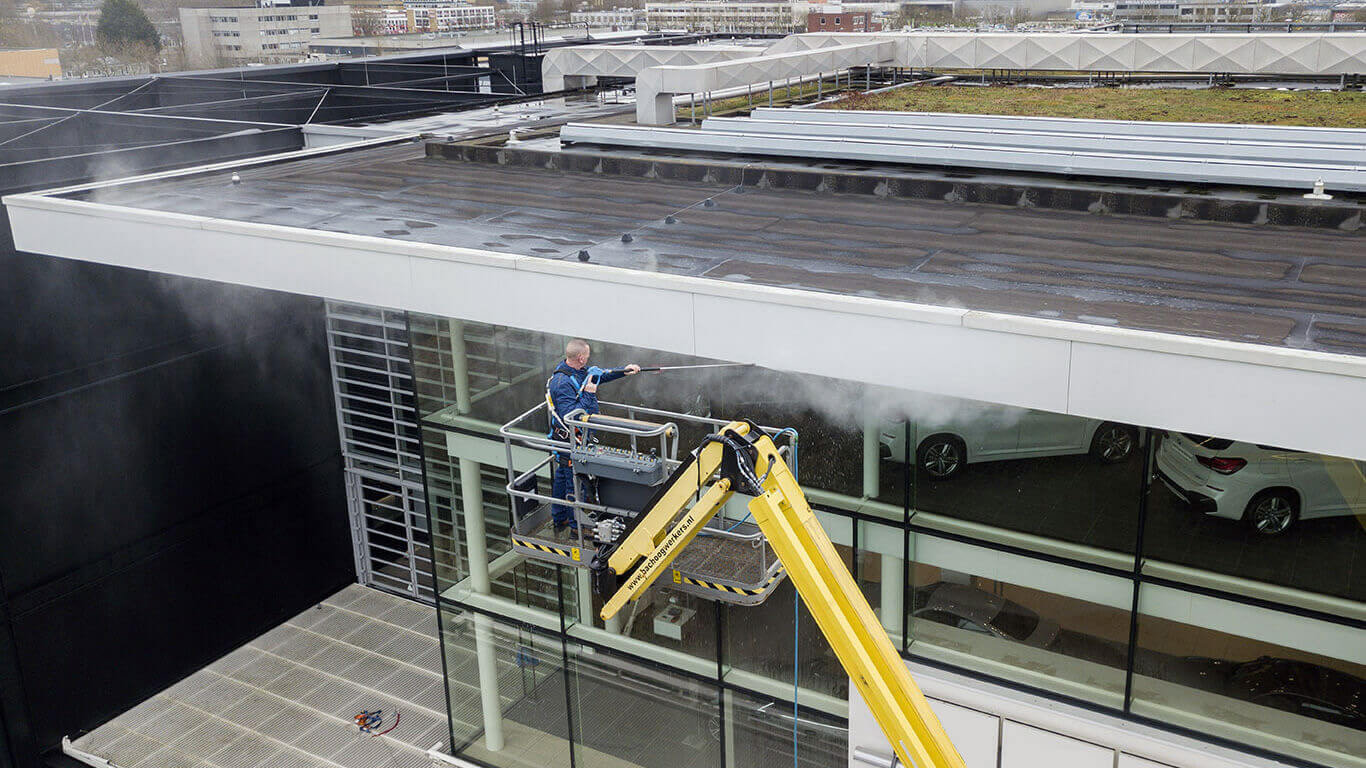 Eco-friendly and tailored work
Every material has its own specific properties and cleaning methods that RSB Facility Services has had years of experience with.
We have the know-how about all kinds of different materials, products and systems in combination with mechanical understanding. For that reason, providing advice about façade cleaning and -protection of your building an inseparable part of our work method. We do not simply start a project; we will be happy to think along with you in advance, about the situation and the actions required. By providing proper preliminary advice, about both cleaning and planning, we can guarantee quality.
In addition to tailor-made advice, RSB Facility Services offers the opportunity to clean your façades eco-friendly, by reuse of waste water and waste products. We do this by using a mobile purification installation.
Customisation for your façades
From one-off projects to multi-year maintenance activities. RSB Facility Services takes care of it for your building.
Every building is different and requires a different approach. For one material, cleaning once per decade may suffice, while another material will require more intensive cleaning. For the protection of your façade, in other words impregnating the material, the same applies.
Our committed façade specialists master all facets of this specialised cleaning-trade and will be happy to assist you in composing a cleaning plan that suits your situation.
We will be happy to discuss this with you, so we can come up with sustainable solutions.
Looking for a different service for your office?
In addition to cleaning services, we also offer window cleaning, caretaker services and reception services.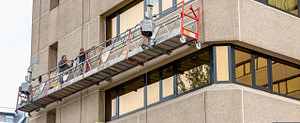 Performed by real professionals Your partner for façade cleaning and façade protection Façade cleaning and façade protection in accordance with the best techniques One-off projects
Read more »