Professional cleaning company
Your partner for cleaning services
Bespoke cleaning services for your building
Good productivity. Effective operation. Pleasure in working.
Factors that a fresh and clean work environment adds to. Plus a clean and tidy building is the showpiece for your relations. At RSB Facility Services, we will be happy to use our cleaning services for your building, from offices to factories, shopping centres, homeowner associations, gyms, schools and hospitals. We are a Jack of all trades.
Our committed and well-trained cleaners control all the facets of the cleaning-trade. The appropriate knowledge, but also a certain extent of enthusiasm. After all, cleaning is done by people. That is why we are happy to have the right people in the right place.
Entirely based on your building's desires, our cleaners ensure spotless spaces.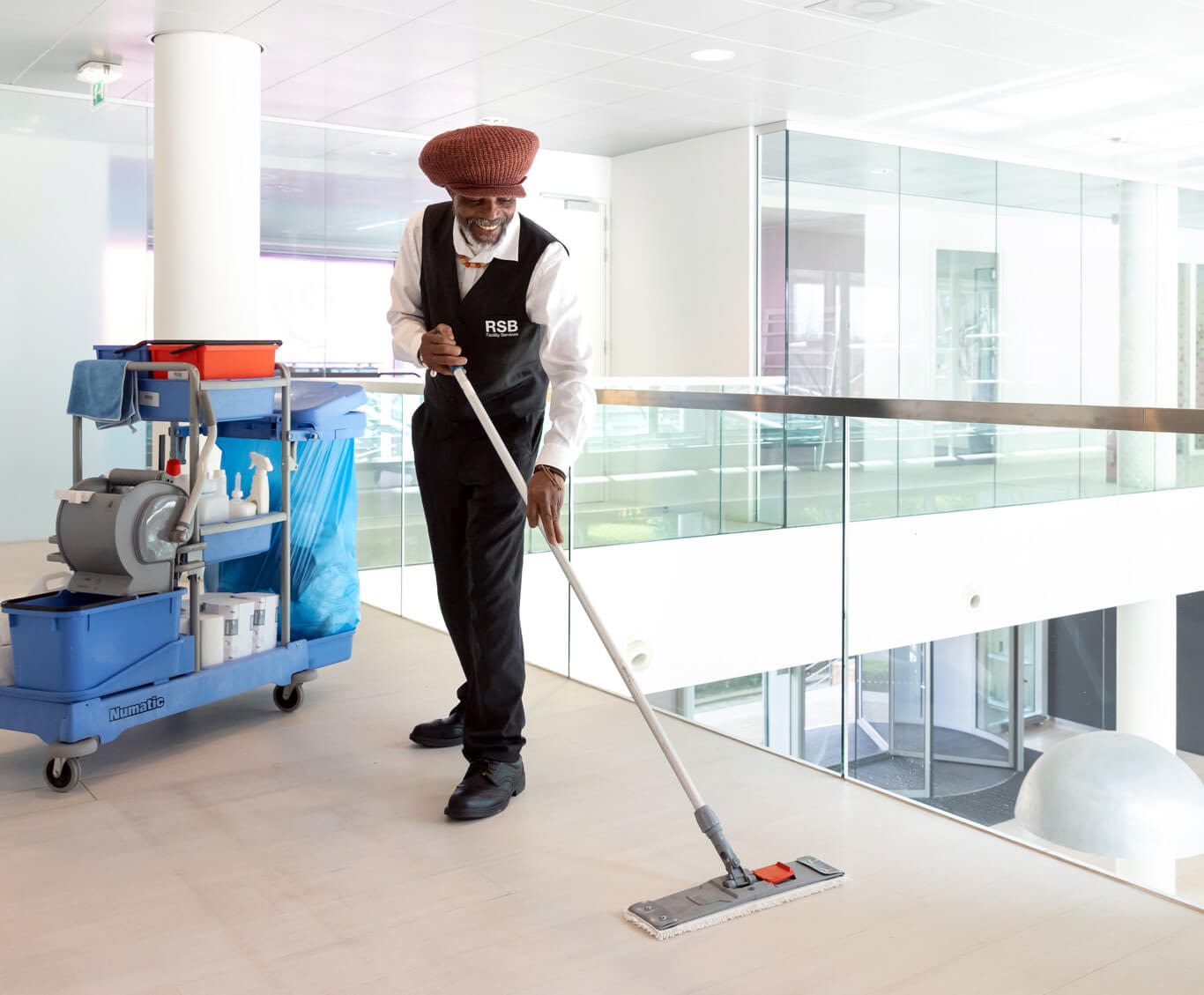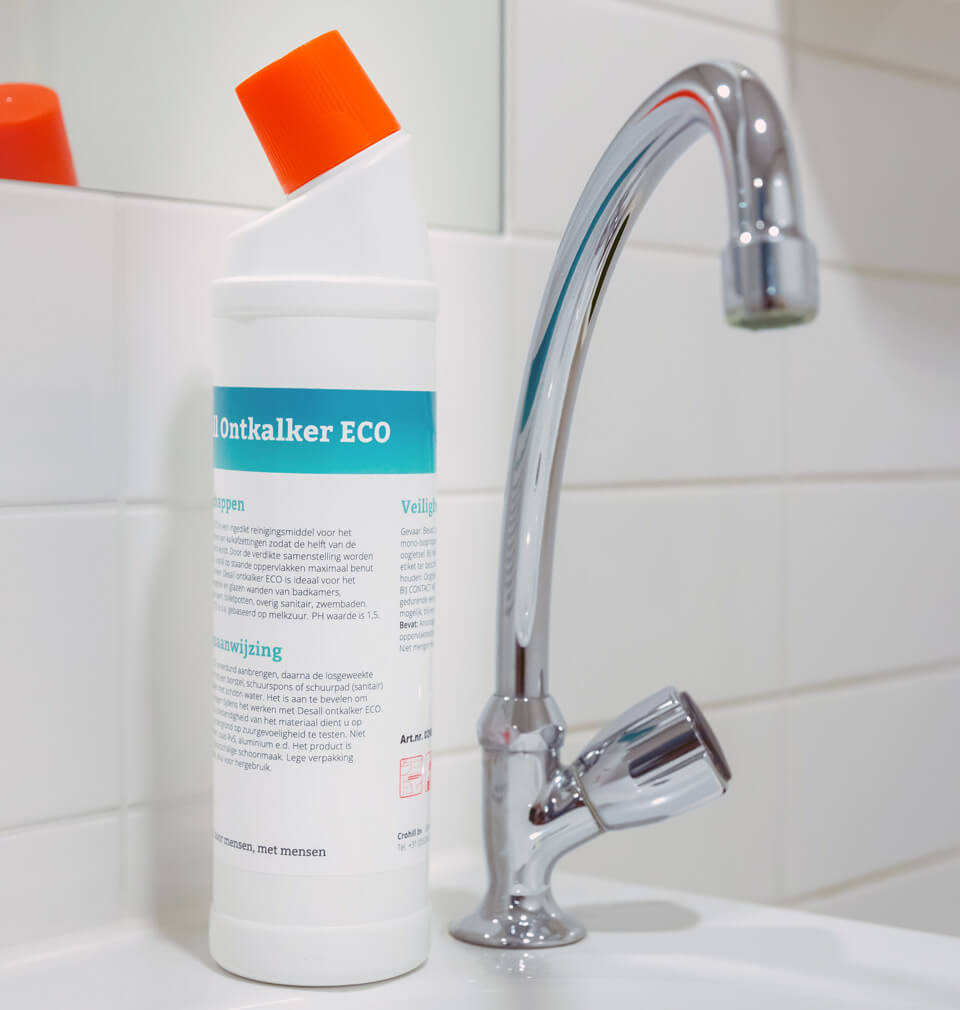 Eco-friendly cleaning services
Working sustainably. That is what we deem important at RSB Facility Services.
Using our methods and eco-friendly agents, our qualified staff contribute to the sustainability goals of RSB. We apply, for instance, the smart-cleaning methodology (less water consumption and more responsibly from a health and safety point of view), dosing systems for the agents (no longer using too much), EU- eco cleaning agents using smart solutions towards the future. We also select our suppliers on the basis of environmental requirements drawn up by us.
As a nationally operating facility service provider, with more than 30 years of experience, we guarantee you the best methods and resources. We will be happy to ensure a fresh workplace for you, so you can focus entirely on your core business.
So, we all do what we like. And most of all: what we are good at.
We will also be happy to think along with your sustainability objectives and what RSB can do to contribute.
Bespoke cleaning maintenance
Every building differs from another. So do wishes for the cleaning services at your company.
RSB Facility Services is flexible and is therefore excellently capable of supplying customisation. In case of cleaning during day hours, you and your employees will see actual cleaning being done, resulting in a clean and fresh work environment. This way, your employees and our cleaners can also bond.
Personal contact with our employers is high on our agenda.
Would you rather have no cleaning done during working hours, so it will not be a nuisance during day hours? That is also possible. We will be happy to discuss this with you, so we can provide a customised cleaning plan.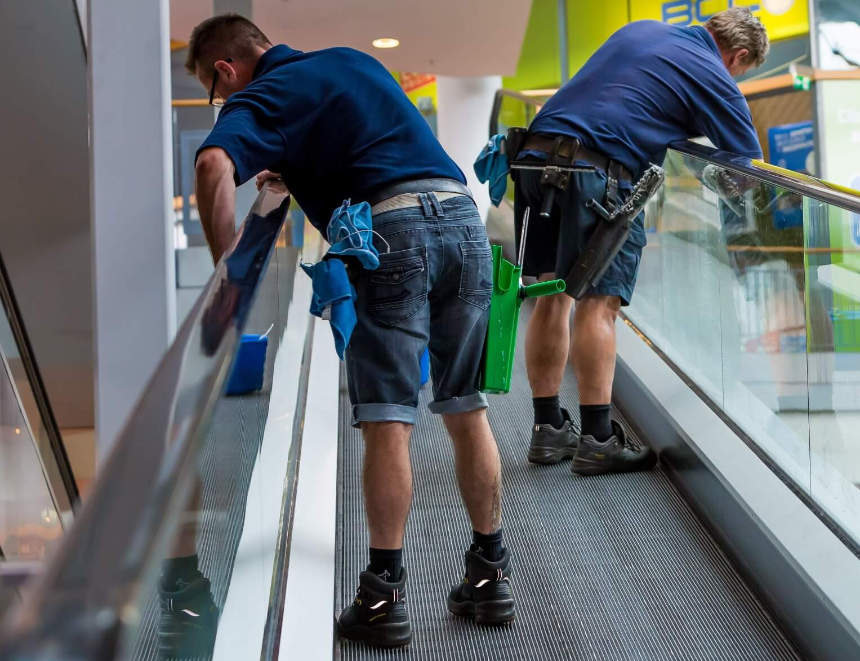 Looking for a different service for your office?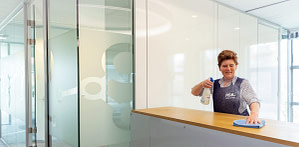 Professional cleaning company Your partner for cleaning services Cleaning in accordance with the best techniques Employees with some degree of enthusiasm Personal and communication skills
Read more »