Total unburdening party for minor technical maintenance
Your partner for caretaker services
Caretaker services for your organisation
Be sure of the first point of contact and the point of reference for users, visitors and suppliers of your building, with the caretaker services of RSB Facility Services.
A caretaker is always present in your building and makes sure that everything goes smoothly. that everything in and around your building is being maintained well, that you can be sure of with the caretaker services of RSB Facility Services. The ideal solution for apartment complexes, multitenant buildings and shopping centres. One single point of contact who always keeps an eye on things.
For many years, we have supplied the eyes and ears for different employers, such as property managers and (building)owners. Caretakers are not just there for practical issues, but also ensure a bit of hospitality. A hospitable impression and a sense of safety for visitors is after all equally important. Our friendly and reliable caretakers have the skills to ensure this.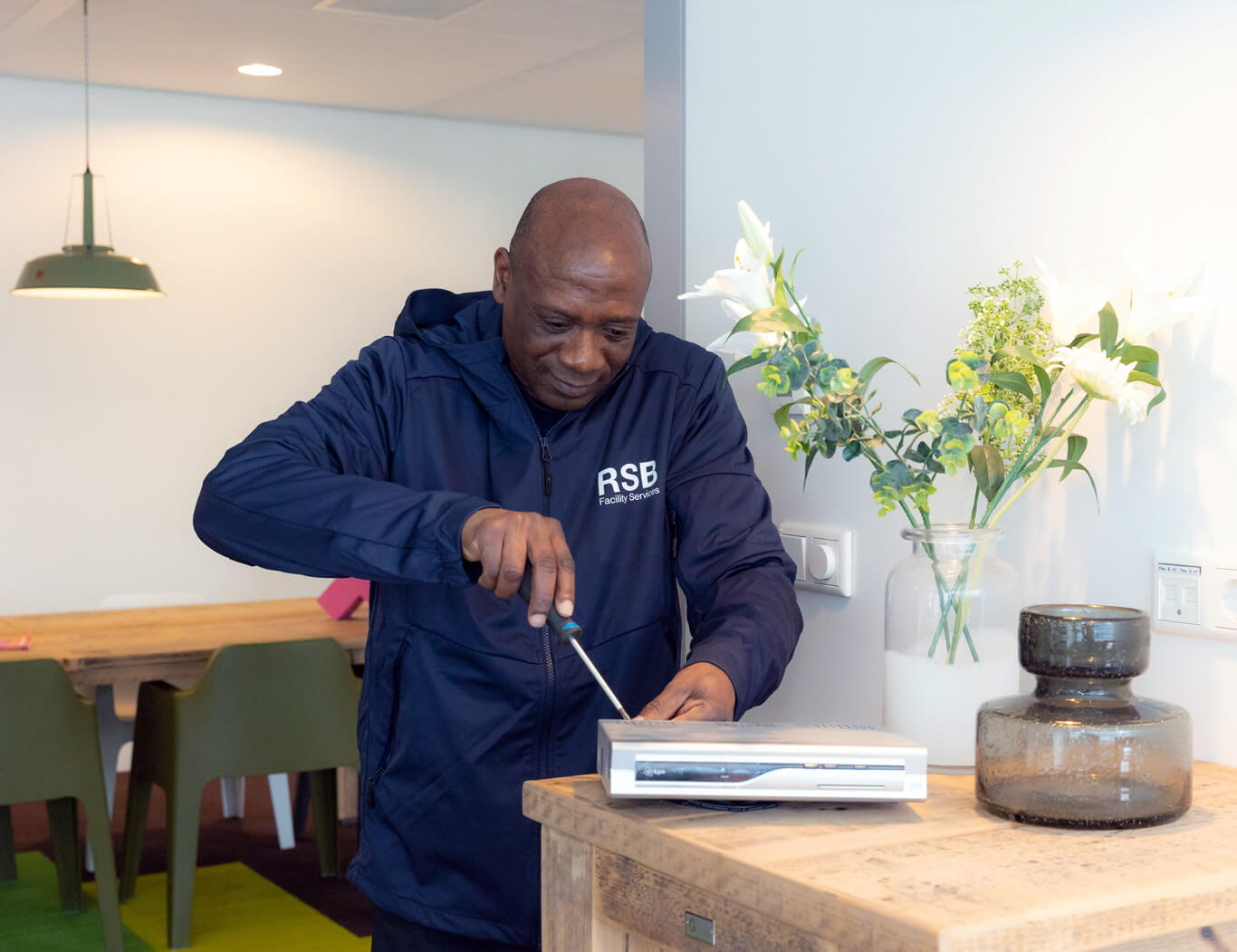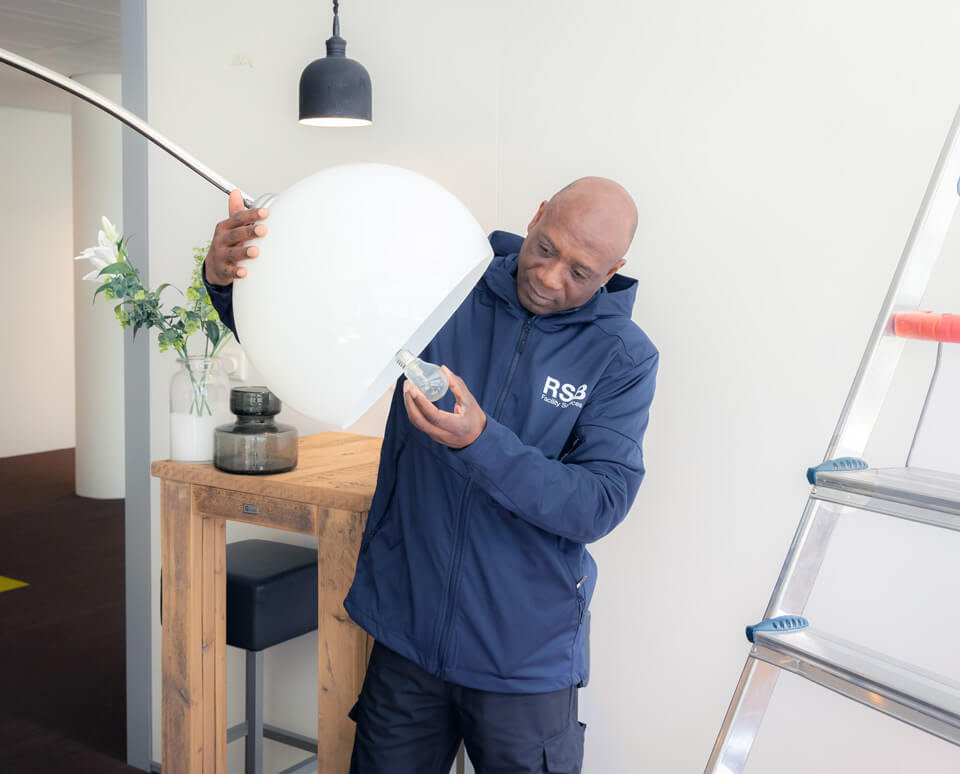 Just like the caretaker in the old days
Friendly, reliable and short lines communication. You can rely on this when hiring a caretaker of RSB Facility Services.
You will probably remember. The caretaker at you college. The person who could always help you if you had a question or a problem. Someone who made sure that everything was working, but perhaps even more the person who could listen and provide advice. Creating that feeling is what we like to achieve with our caretakers. Particularly those specific skills is what we always teach our staff. And successfully. Just taking that extra step.
Performing minor repairs, supervising the work activities and checking technical installations. Our caretakers are competent and have the right skills to successfully perform these activities. The lines at RSB Facility Services are always short. Are there any current issues that your caretaker should take on, then we will ensure proper management.
Caretaker services as part of a total package
Caretaker services who operate nationwide; serving multiple objects. Or a combination with other services. Anything is possible.
Unburdening in the area of facility services. that is the main aim of RSB Facility Services for our employers. Suitable advice for your situation, with the opportunity to act agile and to manage where required. Do you need one or more caretakers for different locations in the country, that an ambulant caretaker is among the possibilities. Someone who is not always physically present everywhere, but is always available. An as efficient solution as possible. We will be happy to arrange this for you.
With our many years of experience, we will be happy to think along about your issues. A combination of caretaker services and, for instance, cleaning maintenance is also possible. this type of service employee would be interesting for community centres.
Are you looking for such a total package of facility services, then feel free to contact us, so we can explore the possibilities together.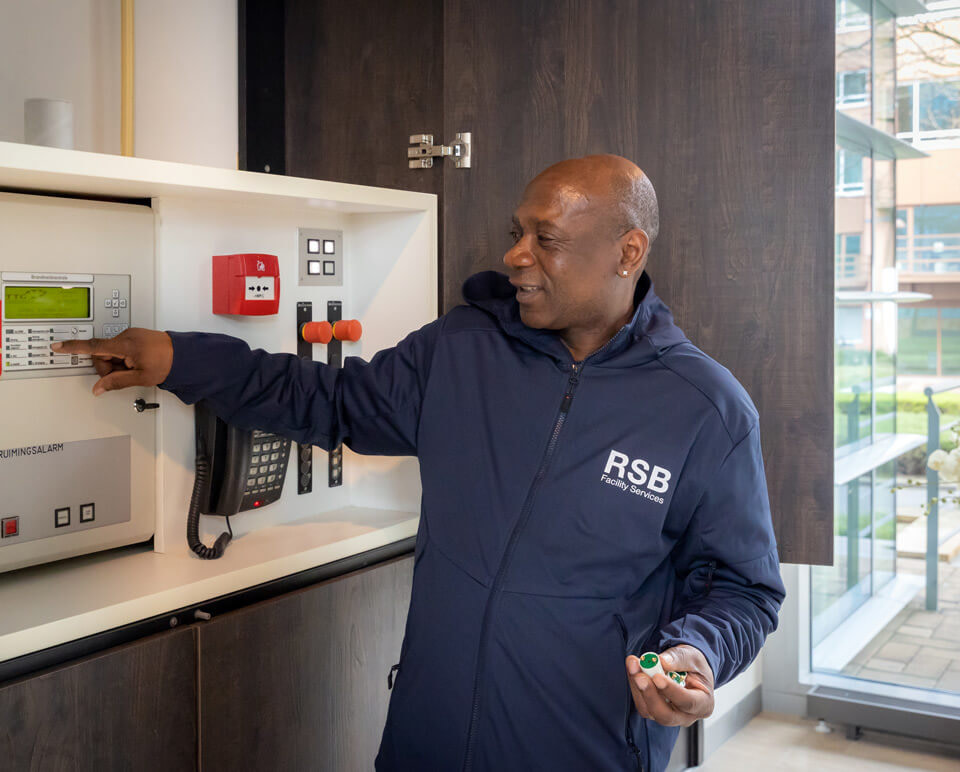 Looking for a different service for your office?
In addition to cleaning services, we also offer window cleaning, caretaker services and reception services.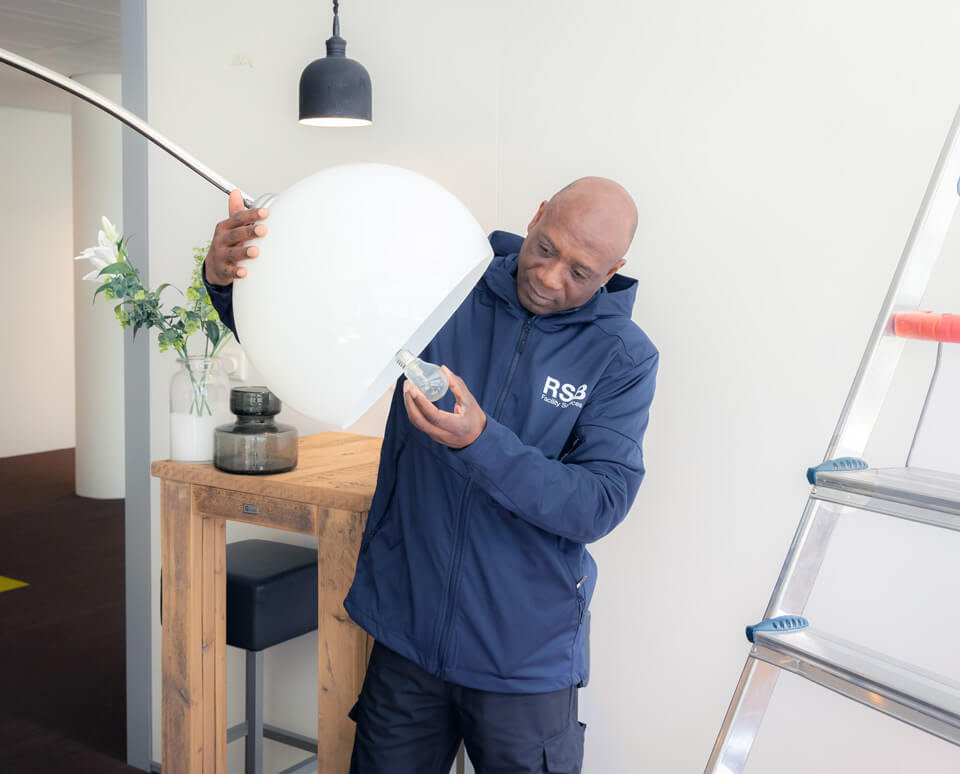 Total unburdening party for minor technical maintenance Your partner for caretaker services Employable at different locations throughout the Netherlands The eyes and ears of your
Read more »