We bring the human factor into your organisation
Your partner for reception services
A warm welcome and complete experience
Nowadays, your project or building is a genuine meeting place. See to reception with a smile, using the reception services of RSB Facility Services.
Clients who come by for a meeting. Flex workers during a temporary job. Employees who wish to start their day well. Everybody like to enter happily, experiencing friendly, personal reception. With a smile and a high hospitality-factor. That is, as we are convinced, the highest goal of our reception services, so that visitors feel personally assisted and get an immediate good impression of your organisation.
Our competent staff, with a lot of experience in different branches, understand how it works. They are perfectly able to complement the appearance and perception of an organisation and thus reinforce it. with continuous quality control, based on periodic evaluations, together we ensure that the service provision remains at the highest level, so that the receptionists genuinely become part of your organisation and also feel that way. To us that is of paramount importance.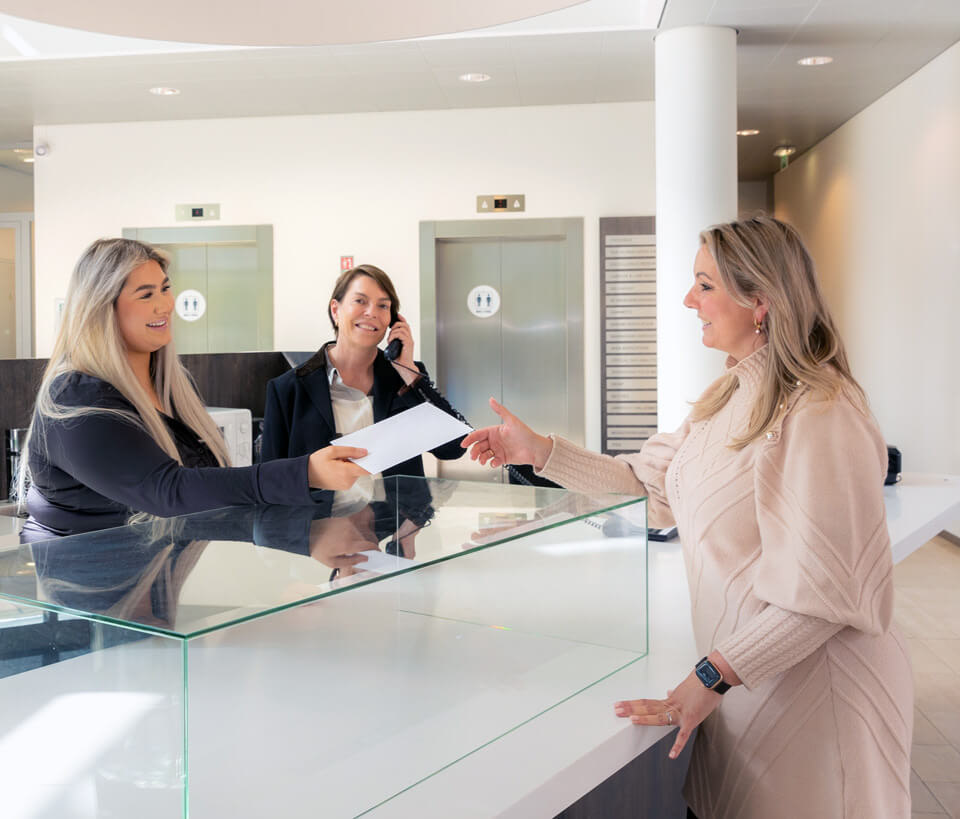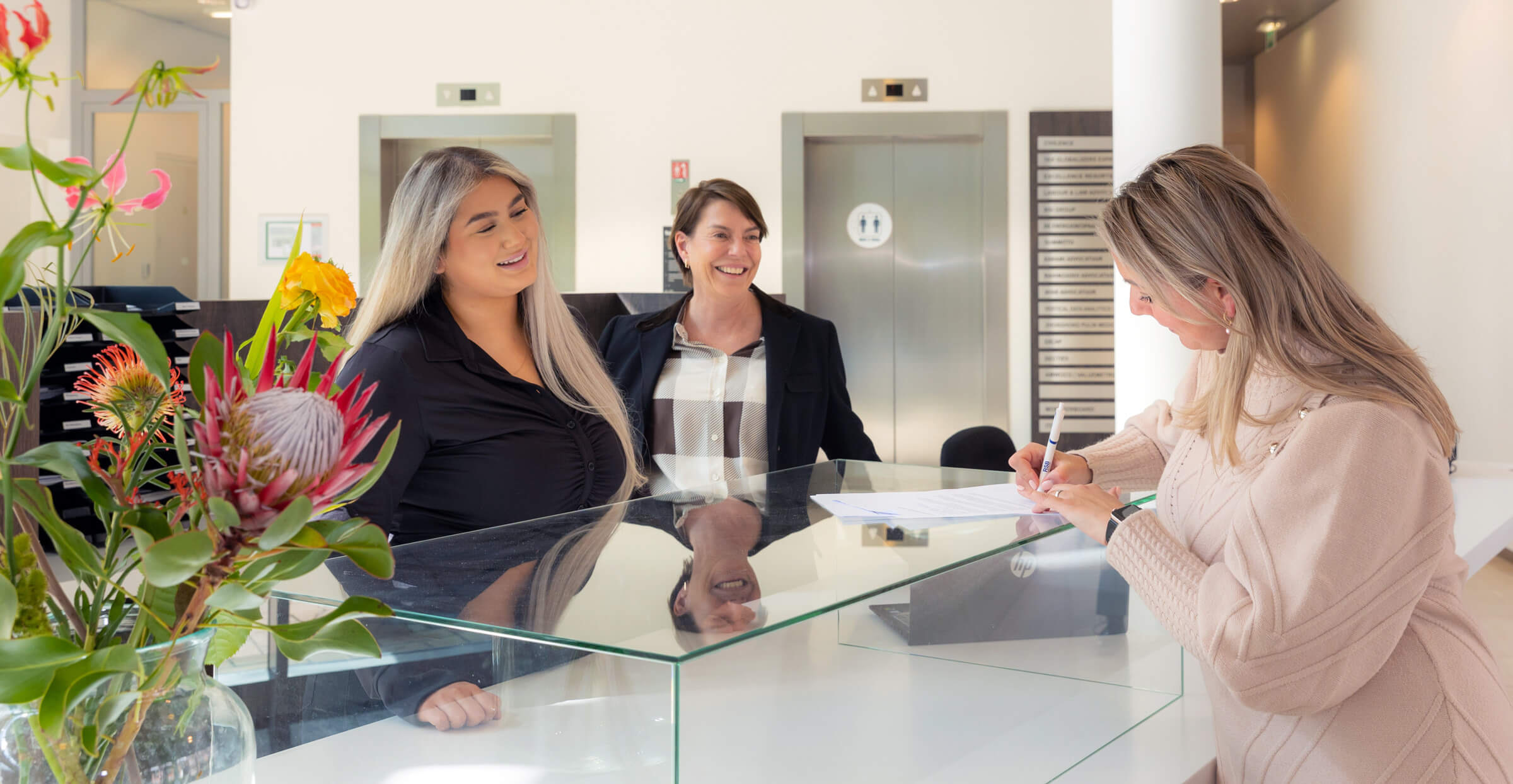 Professional take over of your reception services
Would you like a desk that is always manned by representable and attentive receptionists?
RSB Facility Services specialises in recruiting good receptionists who are knowledgeable about good hostmanship. Bringing the 'human factor' to the company, by personally welcoming visitors and help them to get where to need to go. A chat, directions or a cup of coffee while waiting. As the face of your project or building, they ensure a professional and attentive welcoming of visitors and employees.
We have a flexible team of regular staff for your company building. Our reception employees have already been trained, so they can start immediately and take over your reception services. This means fewer employees on your payroll and always 100% staffing, even during illness.
You will no longer need to worry, but you will be confident about the qualitative taking on of your reception services.
Unburdening party for reception services and more
Always a good reception. That is key. But also on the practical side, we will be happy to support your organisation.
No worries about staffing. The desk is always manned. Fewer employees on your payroll. No more losing time on scheduling employees. With the reception services of RSB Facility Services everything will be taken off your hands. Entirely tailor-made; flexible scaling up and down of the receptionists at your location is always possible. We will be happy to think along and don't want to give you the impression that you are tied to anything. We can also supply reception services as part of a total facility package, for instance including
cleaning services
and
façade cleaning
. This will ensure complete unburdening of all your facility services. We will be happy to discuss things with you, so we can come up with a bespoke facility plan. Feel free to contact us!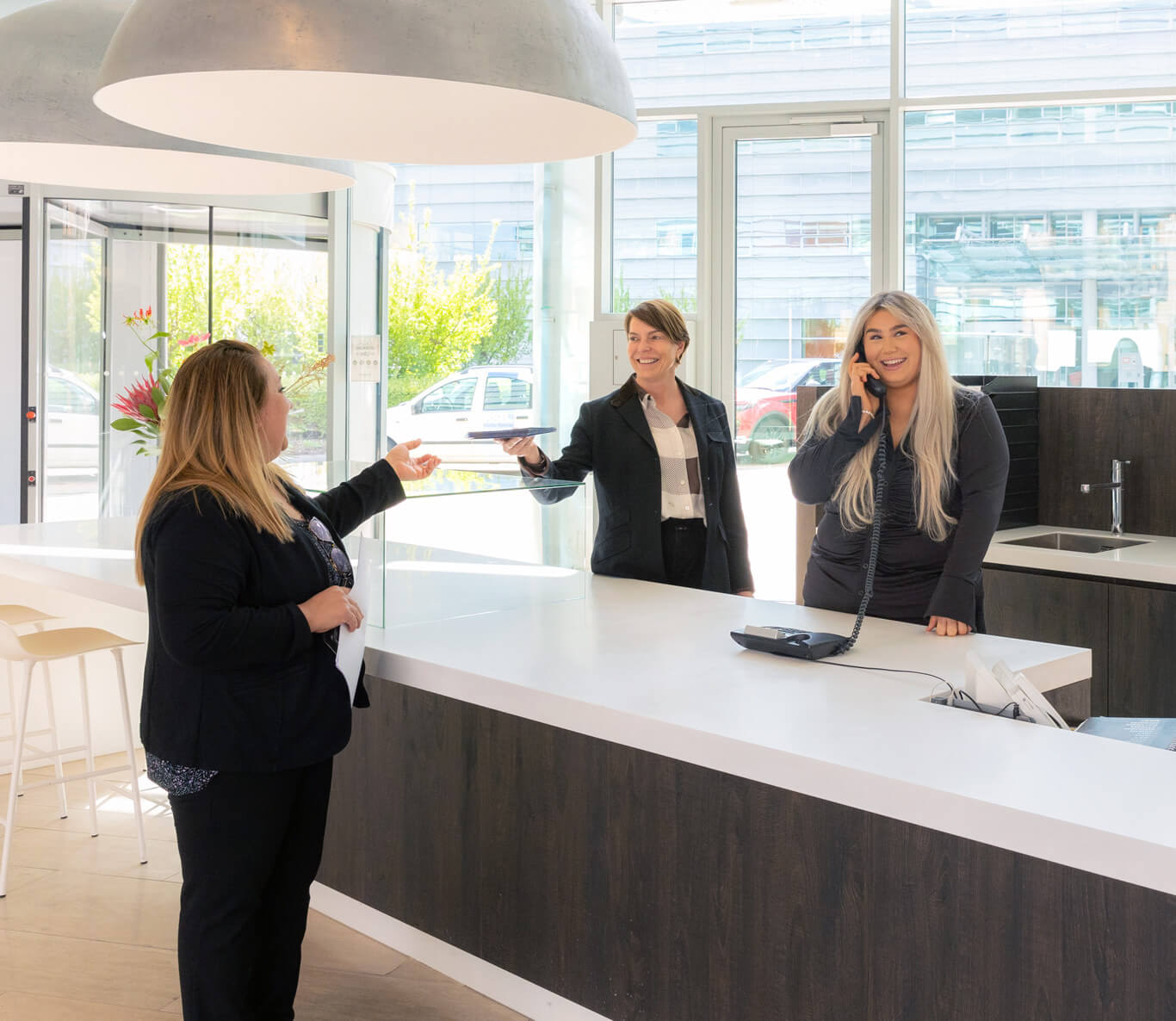 Looking for a different service for your office?
In addition to cleaning services, we also offer window cleaning, caretaker services and reception services.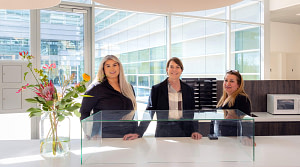 We bring the human factor into your organisation Your partner for reception services Professional and attentive High quality through continuous quality improvement Competent employees with
Read more »