Advice, planning and implementation
Facilities projects from A to Z
More than a supplier; a solution for any issue
RSB Facility Services has been a total unburdening party for our employers for many years, by use of our total package of facility service provision. We offer all services, from
cleaning maintenance
, to
window cleaning
and
reception services
, separately, but they can also be taken out as a total solution. We distinguish ourselves in flexibility and prefer to offer to total solution, one point of contact for all your facility services. We really believe in '
doing it together
'. A partnership; much more than a single job. From advice about the right services, to scheduling our employees and guaranteeing quality during implementation. By taking care of the entire process, together we reach the best result.
Which facility issue can we support your organisation or building with?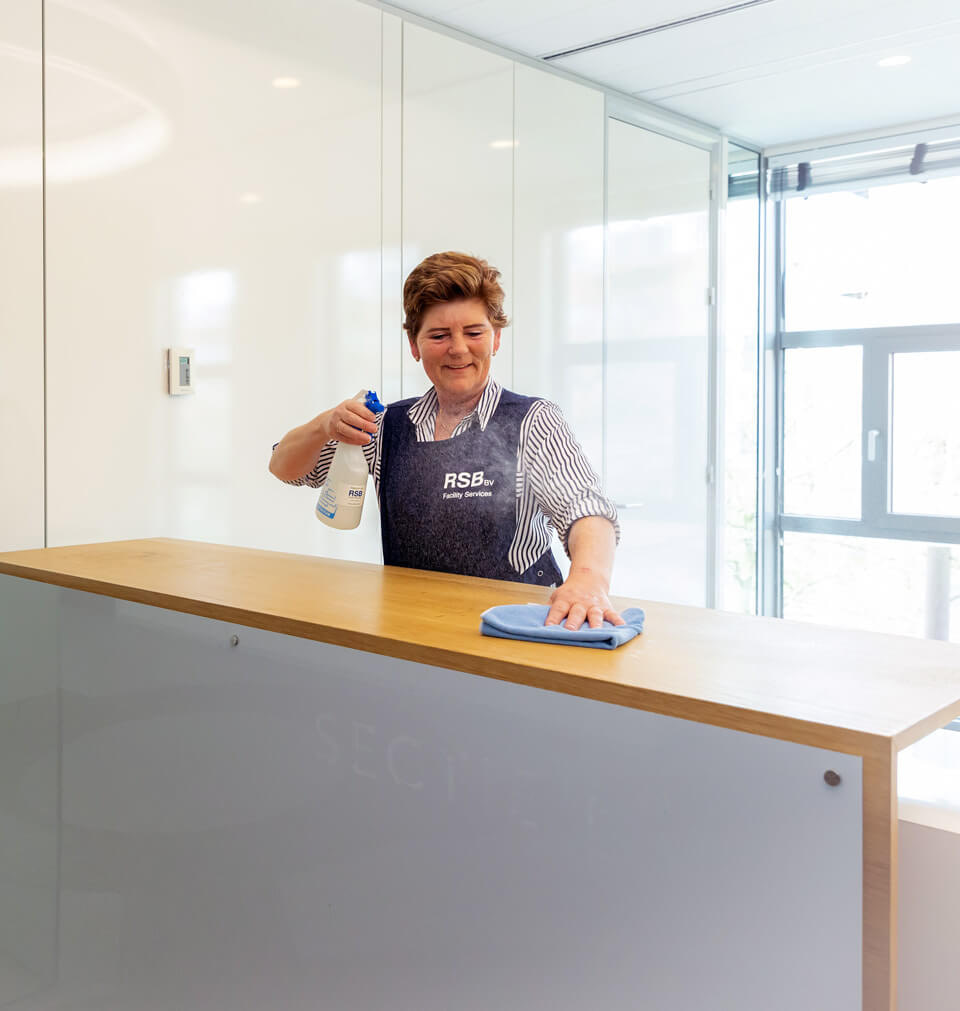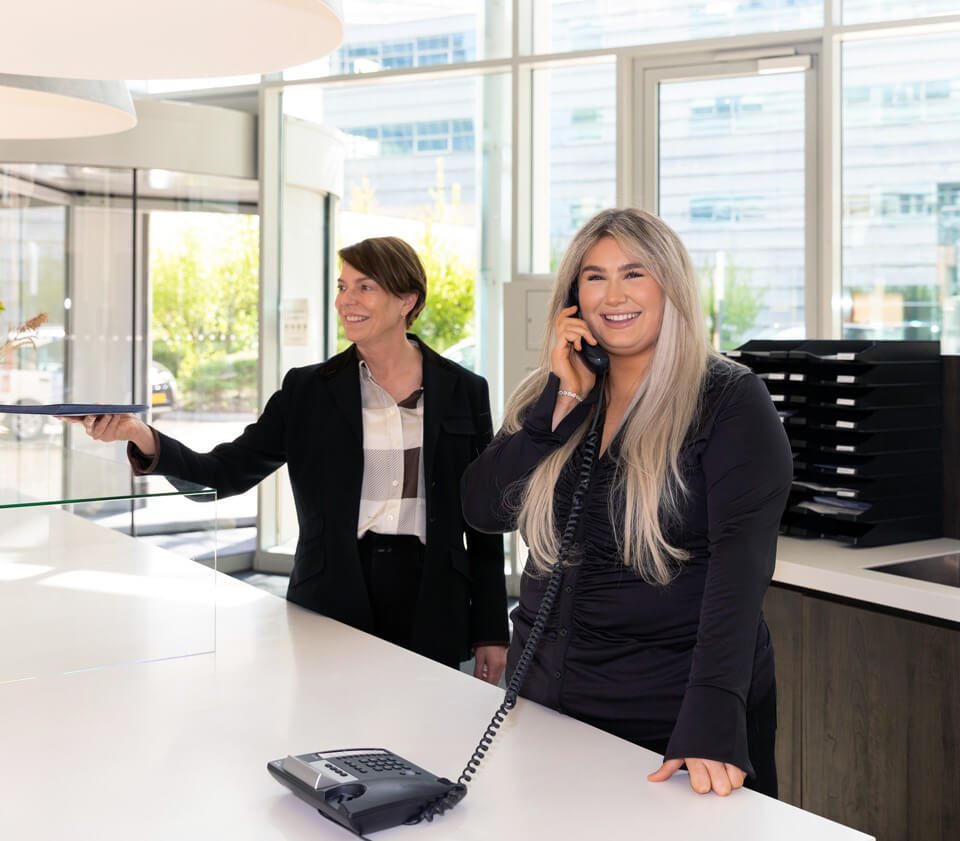 How RSB Facility Services likes to work
Personal. Always with high quality. At the most sustainable way possible.
'As you would receive people in your home', is a memorable statement within RSB Facility Services.
Our objective is still: to receive the visitors and employees of our employers in a clean, fresh and friendly environment. Always impacted by sustainability, in accordance with the best techniques and innovations.
The ISO 14001 environment certificate guarantees that the facility services in your organisation are always performed in accordance with the environmental requirements set out. We also select our suppliers on the basis thereof. Environmental pollution is avoided as much as possible and environmental risks as a result of any facility activities remain controlled.
We give a lot of attention to our contribution to sustainability and circularity; like in the area of our relations. With our employers, but also with our employees.
Without the sustainable relations with our employees, who are ready to serve day and night, we could not do what we do. They are the driving force behind RSB Facility Services.
Total solution for all your facility issues
Personal contact at your location
Flexible and always of an advisory nature
Our employees are ready for you, day and night
In order to give you confidence about our work.
Quality is always our starting point. We want to use our many years of experience and expertise to give you confidence that we can offer the best solution for your facility or cleaning issue. Preferably a total solution for the entire building, so can leave the complete service provision required to one single party.
Supported by our certificates, we can state that we always guarantee quality and that you will receive what we promise. A brand new environment and the best hospitality at your location is what we aim for.