From cleaning solar panels to floor maintenance and furniture cleaning
Your partner for specialised cleaning
Specialised cleaning services for your building
RSB Facility Services has had more than 30 years of experience in specialised cleaning.
In addition to our regular
cleaning services
, we offer a broad range of specialised cleaning services.
We use our professionalism for:
Removal of graffiti
Floor maintenance, such as carpet cleaning, maintenance of natural stone, linoleum and PVC floors
Cleaning of furniture
Cleaning with application of appropriate pressure
Cleaning with application of appropriate pressure
In-depth cleaning
Ice control measures
Green facilities and activities on premises
Removal of chewing gum
Cleaning of slats and blinds, fire and soot cleaning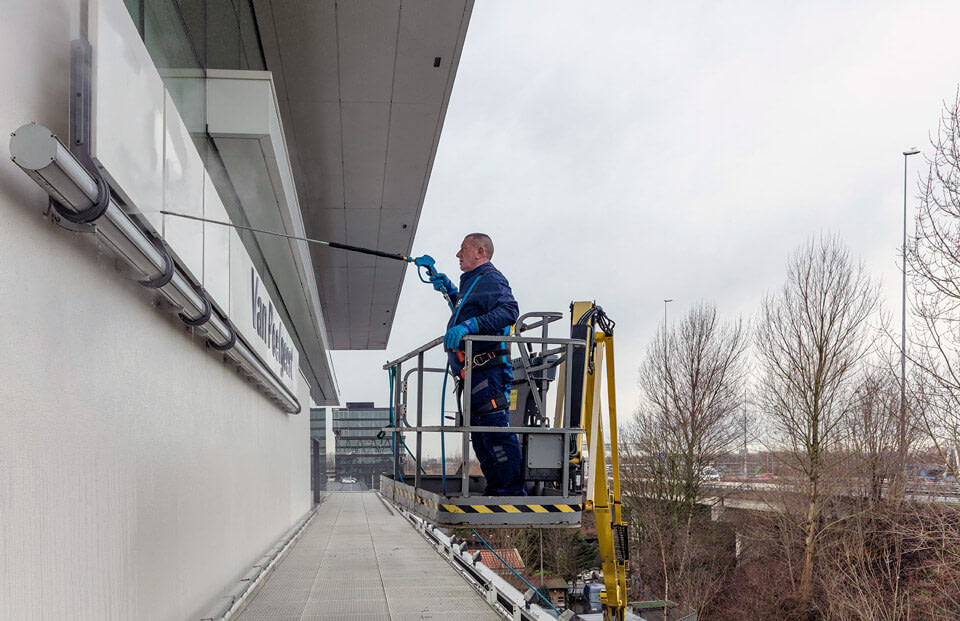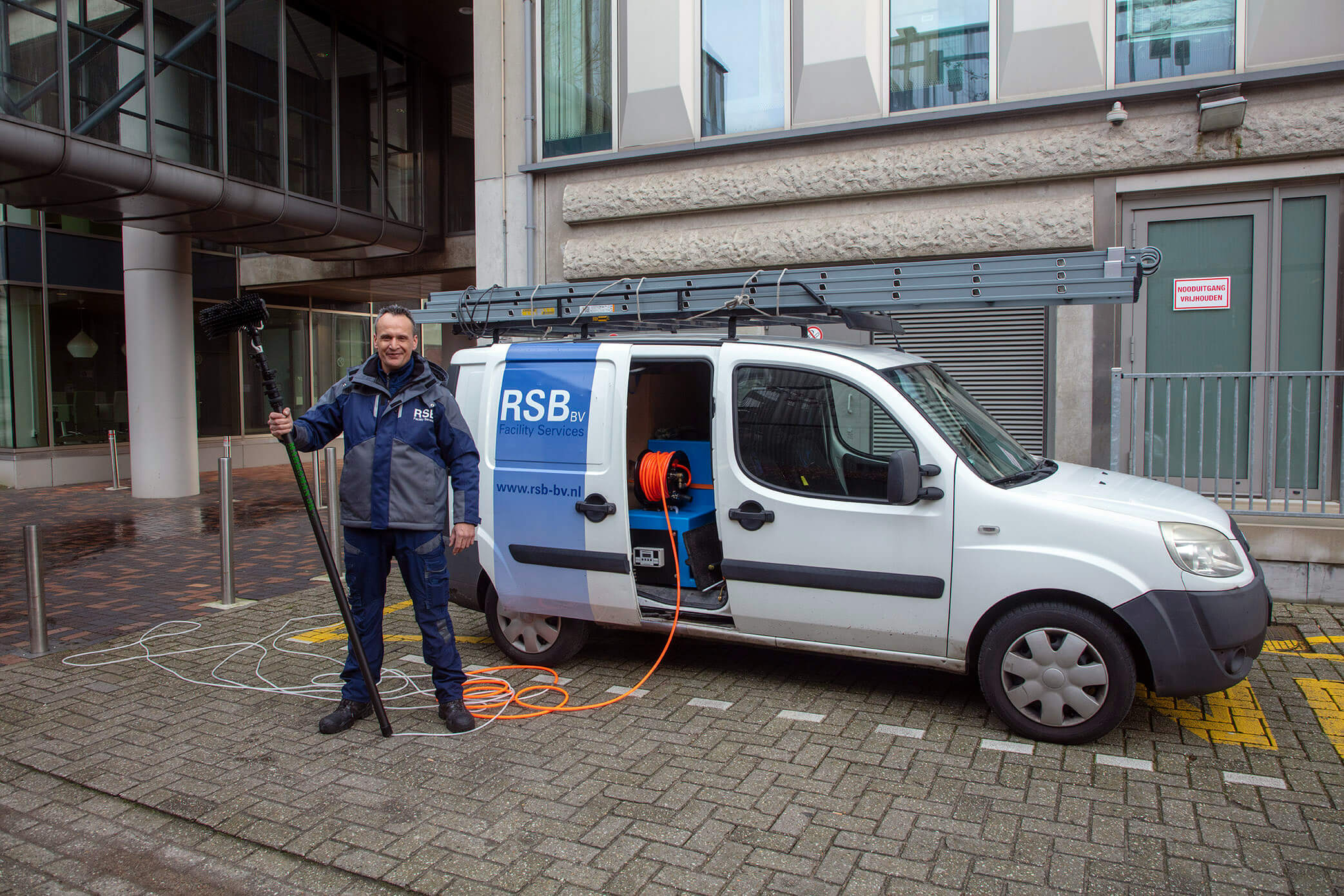 Sustainability and quality come first
In products and in the interaction with people. That is our major concern at RSB Facility Services.
For all our activities, we use environmental friendly techniques and methods. We, for instance, use cleaning methods that are least harmful for the environment. We also select our suppliers on the basis of the environmental requirements we drew up. this way, we contribute to a good future.
Additionally, as a facility service provider, with more than 30 years of experience, we guarantee you genuine professionals. We are specialists in specialised cleaning!
Our experts are all VCA (SHE)-certified and know exactly which regulations specialised cleaning should comply with. They are always enthusiastic about their work. We are very happy with our staff and ensure optimal happiness at work. This way you are assured of your regular cleaning team, while all of us make sure that everything looks shiny and will last as long as possible.
Specialised cleaning and more facility services
RSB Facility Services is keen to be the total unburdening party for all your facility issues. Together with you can we can draw up a bespoke cleaning plan.
Are you interested in, for instance, cleaning of your solar panels, furniture or slats? And would you like to have this done periodically? That is by all means possible. RSB Facility Services is happy to enter into a multi-annual partnership for specialised cleaning, with their employers. Entirely focussed on your situation and wishes.
A partnership for cleaning will save you a lot of hassle every year. Also you will be assured always of cleaning at the right moments, performed by professionals with all the skills and competence.
We will provide one single point of contact with the facility services you take out. This way, the specific is none of your concern.
Looking for a total solution for your building? Feel free to contact us.

Looking for a different service for your office?
In addition to cleaning services, we also offer window cleaning, caretaker services and reception services.

From cleaning solar panels to floor maintenance and furniture cleaning Your partner for specialised cleaning Broad range of specialised cleaning services Skilful cleaning experts with
Read more »